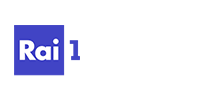 In a journey through Naples, Rijeka, Trieste, Risiera di San Sabba, Auschwitz Kinderblock arriving lastly in the concentration camp of Neuengamme in Hamburg and the basement of Bullenhuser Damm school, the two sisters Tati and Andra Bucci recall the tragic events of their childhood which led them to deportation, recounting the story of their cousin, Sergio De Simone, who never came back from those places.
Kinderblock (2020) is a Forma International, Fondazione Museo della Shoah, Goren Monti Ferrari production in collaboration with Rai Cinema.
The telling of the sixty-five-year-old tale of this iconic brand unfolds through the memories of three generations of Missonis impassioned by an extraordinary communal undertaking. From the cult of the family to that of fashion, art and design.
With testimonials from Edward Enninful, editor-in-chief at British Vogue; Tim Blanks, editor-at-large at Business of Fashion; Patricia Urquiola, architect and designer; Mariuccia Casadio, art consultant and contributor at Vogue Italia; Angelo Flaccavento, fashion critic and Rachel Hayes, artist.
Produced by Michele Bongiorno's Good Day Films and Sky Arte and directed by Ruggero Gabbai.
In 1969 Architect Vittorio Gregotti designed the Zen area in Palermo, aiming at an innovative housing style in order to dive the outskirts of Palermo into modernity, in a time when Italy's economy was developing and thriving.
Forty years later, Director Ruggero Gabbai enters the neighborhood and its inhabitant's homes. While collecting their testimonies, he realizes that the gap which divides the Milanese architect's intentions and the actual social impact that his project had: ZEN is a neglected island and the daily life of who lives there is a solitary struggle full of humanity.

CityZEN (2015) is a Forma International production in collaboration with Sicilia Film Commission and Regione Sicilia.
The film has been presented in Festival del Cinema di Taormina official selection and at Sguardi Altrove Film Festival in Milan.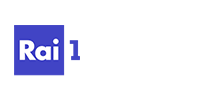 The Jews of Rhodes were caught unprepared when the Nazis ordered their deportation on July 23, 1944. Italian authorities stood idly by as nearly the entire Jewish population of the island was rounded up and put on boats for the long and arduous journey from the sun-kissed Mediterranean to the hellish gates of Auschwitz. Of the approximately 1,800 Jews forced from their homes, only 151 survived.
Director Ruggero Gabbai accompanies three of the survivors – Stella Levi, Sami Modiano and Albert Israel – as they return to Rhodes to recount cultural interactions with Greeks, Turks and Italians; as well as unexpected horrors that awaited them.
The longest journey (2013) is a Forma International production.
The film has been presented in the Chamber of Deputies and it has been presented at the Jerusalem Film Festival, the Atlanta Jewish Film Festival, the Seattle Jewish Film Festival and the Sephardic Film Festival in New York.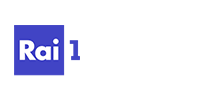 On October 16th 1943 the Nazi forces arrested 1250 Jews and deported them in the extermination camp of Auschwitz-Birkenau. Only 16 of them came back. In this documentary the voices of those who survived – collected by CDEC for Archivio della Memoria – join the never-seen testimonies of those who managed to flee the raid during that tragic night.
The Raid – Rome, October 16th 1943 (2018) is a Forma International and Fondazione Museo della Shoah Production in collaboration with Rai Cinema with the support of Presidenza del Consiglio dei Ministri, Ministero degli Affari Esteri e della Cooperazione Internazionale, Ministero dei Beni Culturali, Regione Lazio, Roma Capitale – Assessorato alla Crescita Culturale, UCEI, Associazione figli della Shoah, CDEC, Comunità Ebraica di Roma.
La Razzia - Rome, 16 October 1943 is a Forma International production and the Museo della Shoah Foundation in collaboration with Rai Cinema.
The film has been presented in the Chamber of Deputies for the 75th anniversary of the raid of the Roman Jewish quarter. It has been presented at Festa del cinema di Roma and it was selected for the Nastro d'Argento prize for the best documentary.