Forma International is an independent production company focusing on documentary and cinema which has been active since 1996. It has produced many films for Italian and international networks such as RAI, MEDIASET, PBS, ABC, SBS, NHK. The films revolve around historical and human rights subjects connected with contemporary issues. The main purpose of the production company is to engage in real stories through a truthful glance.
Memoria, produced by Forma International, was selected at the 1997 Berlinale and won the first prize at Nuremberg International Human Rights Film Festival. The film represents the testimony of the Italian survivors of Auschwitz. The company has also focused on the Sicilian mafia co-producing Io Ricordo together with Indiana Production and distributed by Medusa film. Io RicordoIn 2014 The Longest Journey- a film about the compelling story of the Italian Jews of Rhodes who were deported from the Greek island to Auschwitz, shot entirely on location in Rhodes - was aired by RAI Uno during the 2014 International Holocaust Remembrance Day.
CityZENon the destitute ZEN area in Palermo. The Docu-film was officially selected at 2016 Taormina Film Festival and was aired by Sky Atlantic in 2018.
Forma International has been working with big firms of fashion, producing a TV series with Italian icons such as Versace, Cavalli and Etro. In 2018, Ruggero Gabbai has directed Being Missoni, a documentary about the strong identity of the Missoni family and its brand, aired by Sky Arte.
In the last few years Forma International is co-producing documentaries with historical value together with Rai Cinema.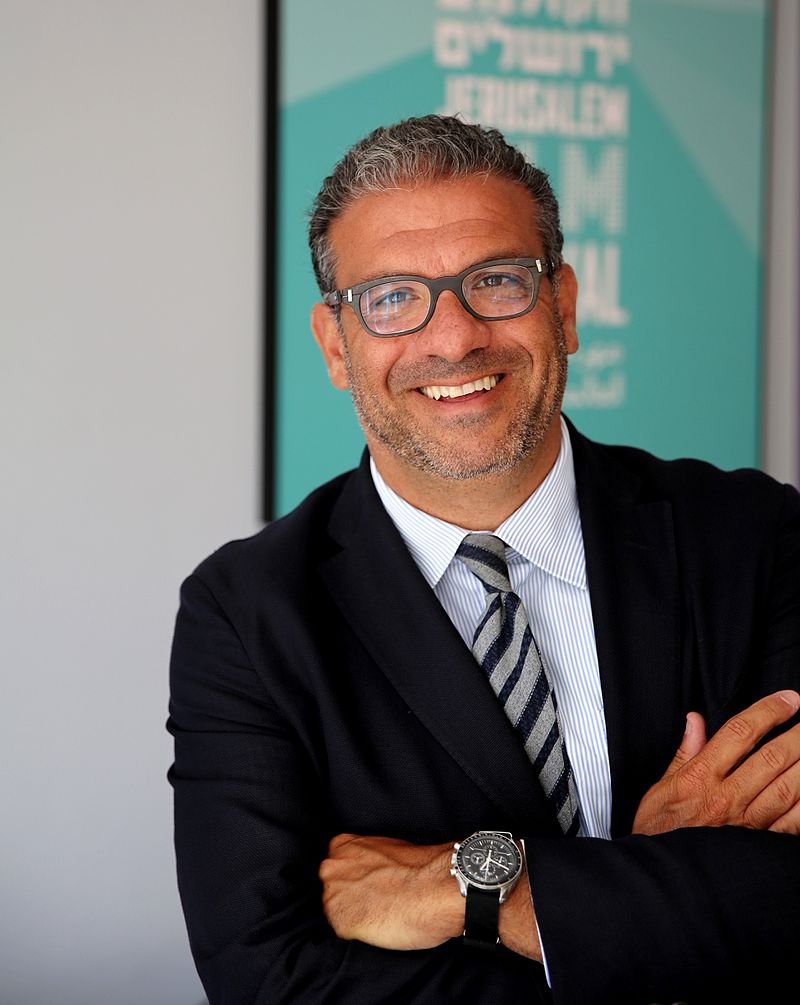 Ruggero Gabbai studied Film directing at Columbia University where he graduated in 1993, there he collaborated with directors such as Milos Forman, Emir Kusturica, and Martin Scorsese. His thesis project was also his first documentary The King of Crown Heights, it was aired on prime time by PBS America and distributed worldwide. The King of Crown Heights, trasmesso in prime time dalla PBS in America e distribuito in tutto il mondo.
In 1995 he returns to Italy. His documentary Memoria, filmed in Auschwitz is selected for The Berlin Film Festival in 1997 and wins numerous prizes. Since then, Ruggero has directed more than 25 documentaries revolving around many subjects, such as IO RICORDO, docu-fiction based on the testimony of the families of the victims of the Sicilian mafia. The film received the High prize from the President of the Italian Republic Giorgio Napolitano. Memoria, selezionato al Festival di Berlino e in onda su Rai due in prima serata. Gabbai ha diretto più di 30 documentari: tra i più recenti Io ricordo, sulla memoria delle vittime di mafia in Sicilia, e il The Longest Journey, selezionato al Festival di Gerusalemme e presentato il prima mondiale a New York. Nel 2015 ha realizzato il film Starting Over Again, esposto al Museo di Gerusalemme e presentato a Londra, Parigi e New York. Il suo film documentario CityZEN, sul quartiere popolare ZEN di Palermo, dopo essere stato selezionato al Festival del Cinema di Taormina è stato trasmesso nel 2018 da Sky Atlantic. Il film Libia, l'ultimo esodo è stato acquistato da Rai Cinema e mandato in onda da Rai Uno. Ha appena terminato la regia del film Being Missoni per sky Arte e il documentario La Razzia, Roma 16 ottobre 1943 selezionato al Festival del cinema di Roma e candidato ai Nastro d'Argento 2019 per il miglior documentario. A Gennaio 2020 ha presentato il suo film per Rai Uno Kinderblock – L'ultimo inganno, sui bambini ad Auschwitz.
Kinderblock (2020)
The Raid - Rome, October 16th 1943 (2018)
Being Missoni (2018)
Libya: the last exodus (2017)
CityZEN (2016)
Starting over again (2015)
The longest journey (2013)
B&B Italia (2011)
Jackfly (2010)
Arabi Danzanti (2007)
Gli ebrei di Fossoli (2006)
Sarajevo, i figli d'Abramo (2002)
American dream (2001)
Okkio per okkio (2000)
Gerusalemme, una promessa di pietra(1999)
Lavori in carne (1998)
Viaggio verso casa (1998)
Cici daci dom, noi zingari d'Italia (1998)
Memoria (1997)
Febbre rossa (1997)
The king of crown heights (1994-1993)
Free fallin (1992)
Václav Havel, a day in New York (1990)
Minotauro: Versace, Missoni, Emma Bonino, Enzo Maiorca, La danza delle cinque, Confronto istintivo e Un aiuto naturale (2002-2006), Mediaset
Varenne, un'atleta chiamato cavallo (2002), Mediaset
Una penisola di storie: Ajamola ajamola, il rito della mattanza, Una città in Palio, Il Redentore (2001), Mediaset